Where It All Started…
R. Way Construction, Inc. was established in 2006 but the family roots run much deeper. In 1981, Renee's father, Tony DeLisle, started Shoreline Structures, a structural concrete company in Ft. Myers Fl. He and his team completed numerous high-end custom homes in Lely Barefoot Beach, Gordon Dr. in Naples and over the last few years turned their focus to building on Sanibel and Captiva. A.J. had the opportunity to work closely with Tony, learning the tried and true tricks of the trade. In 2003, due to health reasons, Tony decided to close his company and gave Renee and A.J. the opportunity to continue the concrete masonry business.
Since then, we have grown to 12 full time employees, with additional crews for laying block, rebar install for heavy steel, and a flat work crew to handle any size pour. We have expanded our equipment to handle site work, demo & removal and fill.
We are proud to carry on the family tradition and look forward to building many more.
R. Way Construction Specializes In:
Large Scale Commercial and Multifamily Reinforced Concrete Structures

High End Residential Projects and Homes

Custom elevated pools & spas; including elevated negative edge

Pool decks elevated and flat

Cast-in-Place Elevated Concrete Decks

Block Masonry

Stemwalls
Foundations, Footings and Pads

Tie Beams; Lintel/Bond Beams; Rake Beams

Hollowcore Precast Slab & Toppings,

Concrete Wet Decks/ Cantilever decks/ Slab on grade

Elevator Pits, Cast-in-Place Concrete Retaining Walls, Cast-in-Place Poured Concrete Arches

Concrete Driveways and Sidewalks
Safety Is Our #1 Priority
Safety is of utmost importance at R. Way Construction. Morning safety meetings remind our team of the proper practices to keep everyone safe thought out the day. We review topics such as scaffolding safety, forklift and proper heavy equipment operations, etc. Our experienced team continuously looks out for one another and applies what we learn in our meeting on the job.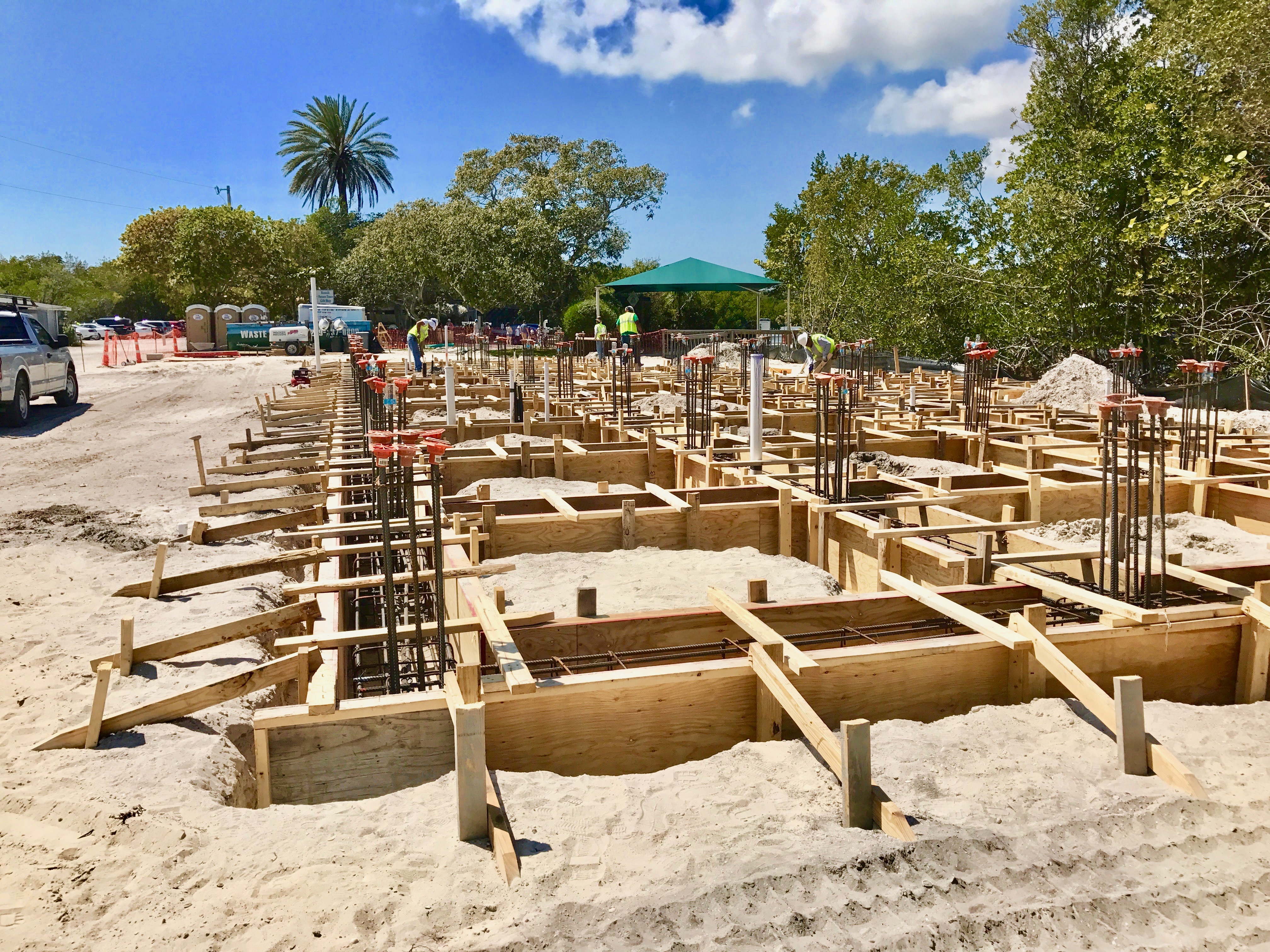 Quality Products, Quality Results
One reason we are able to deliver a high quality product, is the relationship R. Way Construction has built with some of our local suppliers. We strive to find the best companies at the most comparable prices, always delivering a high-end quality product.
• Preferred Materials – Ready Mix and Block
• Argos/Florida Rock – Ready Mix and Block
• Construction Materials – Rebar and Accessories
• Raymond Building Supply – Form Lumber and Material